Alison + Sage | Mermaid Inspired Wedding Shoot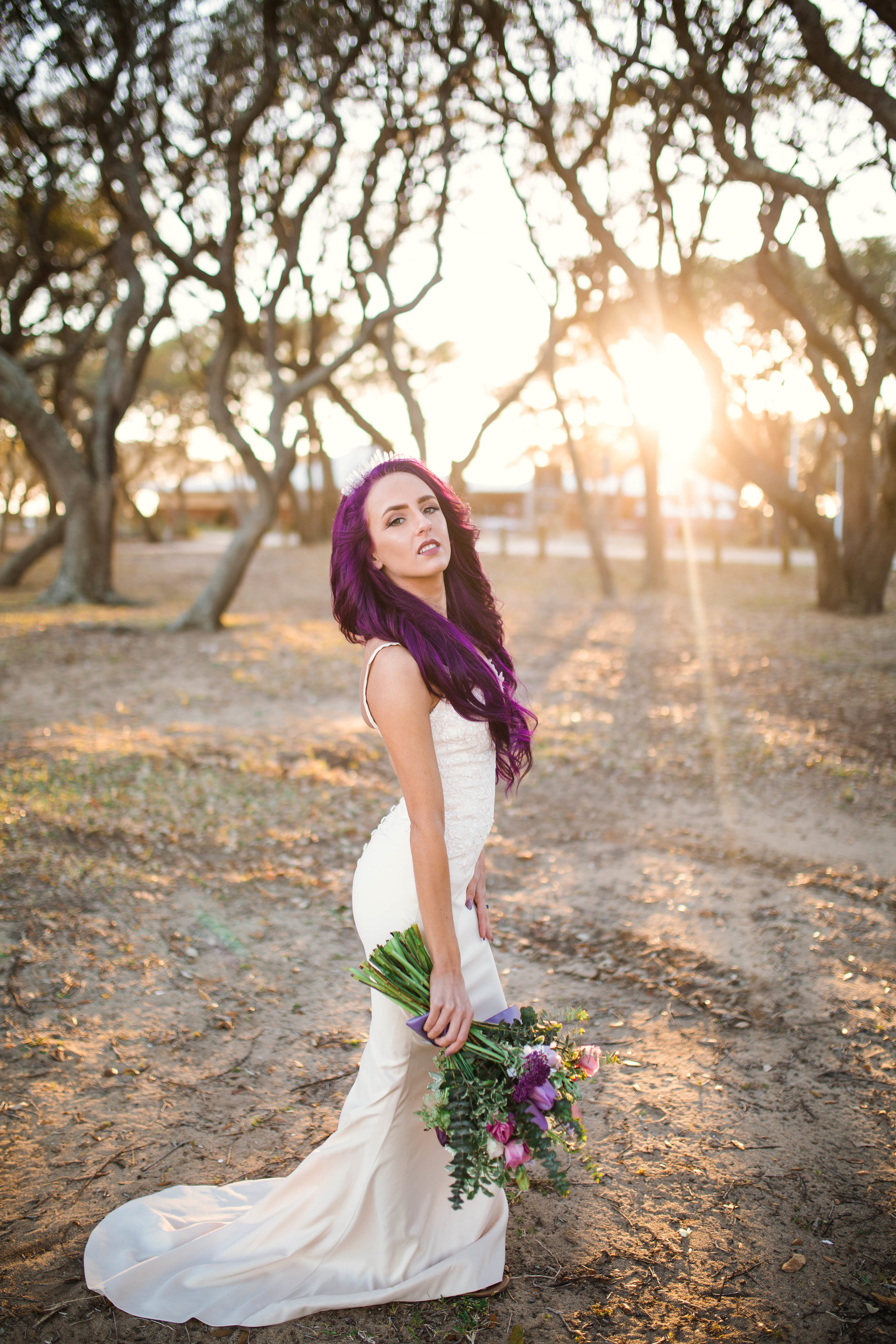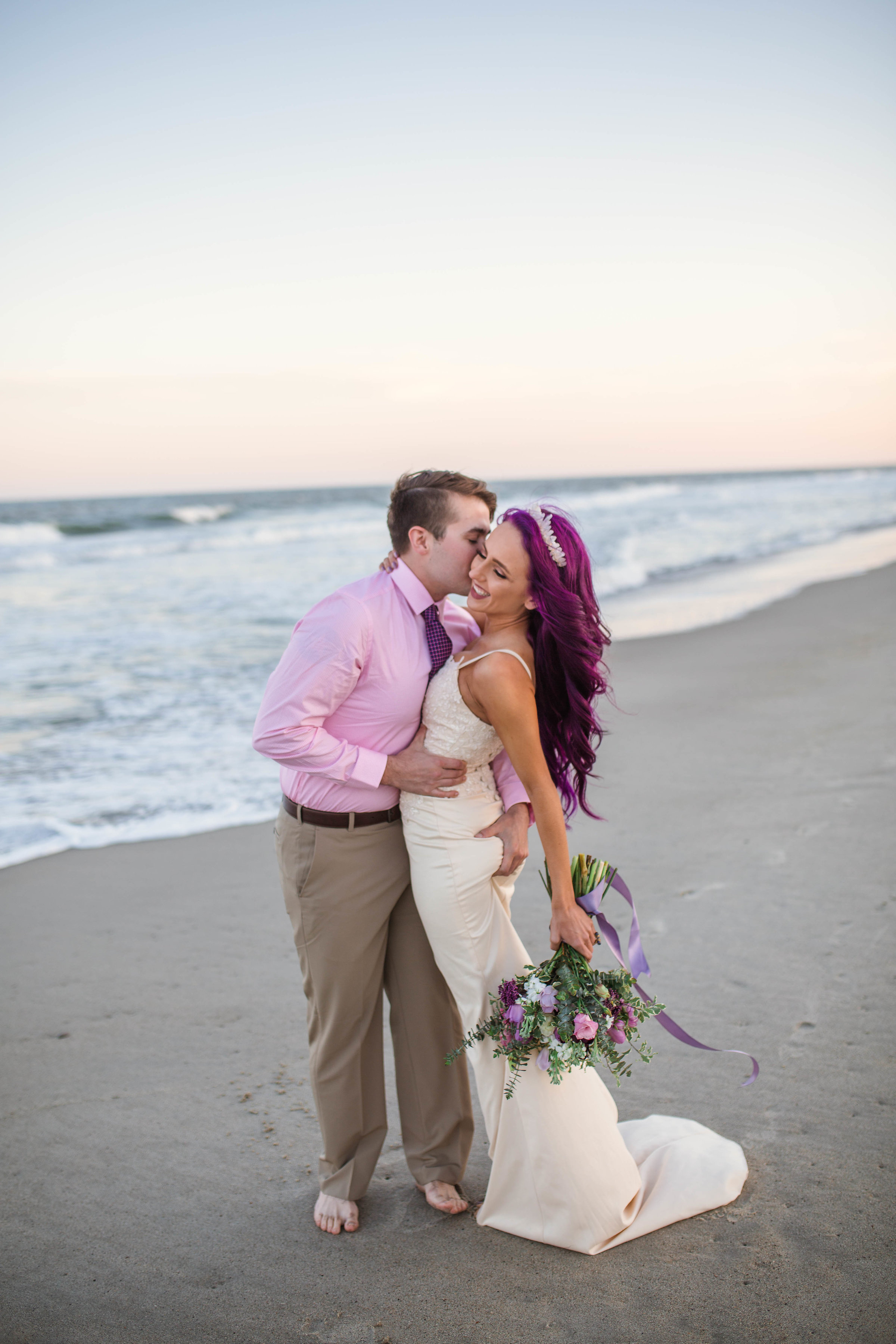 This fun shoot was inspired by Alison's vibrant purple hair and photographer Johanna Dye's love of the ocean. I choose flowers and greenery in cool shades of lavender, violet, eggplant, blue and green to complement the bride's distinct style and play off the beach glass look of her tiara and ring. The bouquet contains the very last of the 'Queen of the Night,' 'Alibi,' and 'Purple Prince' tulips from the cutting garden.
Check out our features in Popsugar and Tantamount Love for more photos!